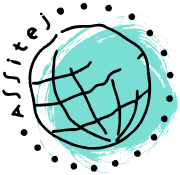 Yvette Hardie, outgoing president of ASSITEJ and Director of ASSITEJ South Africa has addressed a letter to the international theatre community and the ITI. She describes that in South Africa with the COVID19 pandemic  "Artists and creative practitioners are suffering after more than a year without proper support from the national Department of Sports, Arts and Culture, and with severe mismanagement of the relief ".  Several contracts for beneficiaries for a grant, set up finally in November last year, have been cut without justification, delayed or have not been paid until now. Sibongile Mngoma a world-renowned opera singer, is leading a group of representatives of enraged South African artists and creative practitioners who have occupied National Arts Council offices in Johannesburg on 3 March 2021 and have remained there for over a month, calling for transparency and accountability. The occupiers  received a wave of solidarity from the whole creative sector and are now in urgent danger to be physically attacked and removed from the place. 
ITI Director General Tobias Biancone has published a Call for an Enabling Environment for the Arts & Culture Sector in South Africa, addressed to the Government of South Africa,  the Department of Sports, Arts and Culture and The National Arts Council: "The International Theatre Institute ITI is deeply concerned about the current situation in South Africa. It firmly stands in solidarity with South African Artists and creative practitioners who are demanding accountability and transparency regarding relief funding for the arts…South Africa is extremely rich in cultural diversity. Cultural practitioners and artists from all over the world highly esteem the creative output of your country. Covid-19 and its aftermath in the culture sector should not destroy what has been built up for many decades."
Please, post your support statement and use these hashtags: #Im4theArts #ArtistsLivesMatter #CreativeSurvivorSA, and for Twitter: @nacsouthafrica, @SportsArtsCultur @PresidencyZA .
Reports: Independent Online (IOL) South Africa